News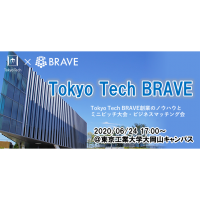 2020-06-25
EventsWe gave a pitch talk at Tokyo Tech x BRAVE
Our director, Dr. Ohue, spoke at the Tokyo Tech × BRAVE R&D Venture Creation Seminar held on June 25, 2020.
"BRAVE is a seed acceleration program for research-based ventures operated by Beyond Next Ventures (BNV). Tokyo Institute of Technology and BNV provide support for the creation of "Tokyo Tech Ventures" and human resources to support venture businesses. This event was held at the Tokyo Institute of Technology as a part of the venture support program of Tokyo Tech and BNV.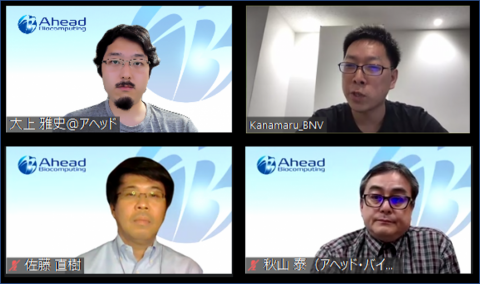 Due to the impact of COVID-19, the event was held online. Director Ohue gave a pitch talk at Zoom and was joined by CTO Akiyama to discuss the Company's business and future development with commentator Masahiro Kanemaru (Manager, BNV) and other participants.
Tokyo Tech × BRAVE (in Japanese)
https://peatix.com/event/1448787

BRAVE | Acceleration Platform (in Japanese)
http://brave.team/

Beyond Next Ventures|Accelerators for research and technology areas
https://beyondnextventures.com/

Tokyo Tech and Beyond Next Ventures signed a Memorandum of Understanding (MOU) for mutual cooperation in supporting entrepreneurs | Tokyo Institute of Technology (in Japanese)
https://www.titech.ac.jp/news/2019/045429.html